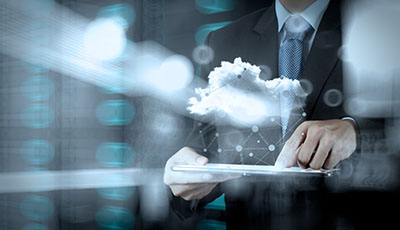 As businesses continue to migrate core functionality to remote platforms, the need for clarity surrounding the role of cloud computing becomes increasingly more urgent. Often, due to the sheer number of services offering cloud consulting, businesses run the risk of growing ambivalent toward the inefficiencies of poorly managed cloud-based processes.
More than ever, businesses need comprehensive information technology (IT) services that allow them to address issues in workflow, scalability, and integration across devices, generating clearly identifiable growth for a business' unique set of needs.
CPUquote is rising to meet that demand. With a focus on cloud computing solutions across different models, we help you strike the balance between smooth integration into existing paradigms and technology return on investment.
Cloud Consulting Solutions for Your Business Needs
With a focus on cloud service models, such as infrastructure as a service (IaaS), platform as a service (PaaS), and software as a service (SaaS), we construct end-to-end solutions for clients that prioritize predictability and repetition for smoother business processes. But runnability isn't the only concern—we also strive to adopt industry-leading insights and creative solutions that keep your business at peak performance.
Working at the forefront of the cloud computing industry, we enable organizations to enjoy the benefits of cloud computing with the delivery of computing services, software, apps, and other solutions. Our service takes you from an initial consultation of your business needs, to an assessment of performance, all the way to delivery and optimization of the cloud-based services you need to maintain that competitive edge.
Finally, we believe providing cloud-based consulting services goes beyond technology deployment. CPUquote favors a people-centered approach that allows us to understand the unique needs of your company, your market, and your industry. When you partner with us, you can rest assured knowing we craft services with you in mind.
You can trust us to be your admin for the range of cloud services, whether for Azure, OneDrive, Office 365, G Suite, Box, or others.